Shopping Cart
Your Cart is Empty
There was an error with PayPal
Click here to try again
Thank you for your business!
You should be receiving an order confirmation from Paypal shortly.
Exit Shopping Cart
All American Specialty Services
| | |
| --- | --- |
| Posted on September 25, 2012 at 8:01 PM | |
Some people are surprised at the number of fireplaces and chimneys in Jacksonville FL.  Thousands of these fireplaces and chimneys either have a damaged or rusted chimney cap, or even worse no chimney cap at all!  Chimney caps serve more than one purpose.  One of the most important is that they stop the what sometimes seems to be the never ending rain in Jacksonville FL from entering into the chimney and fireplace.  In both prefabricated chimneys and masonry chimneys water is a source of damage that cannot be overlooked. 
With a masonry chimney and fireplace with no chimney cap water will continually soak the clay flue tiles and gather on the smoke shelf.  Once it has settled on the smoke shelf it will seep into the backwall of the fireplace causing irreversable damage.  The fire bricks will eventually become brittle and the wall will begin to crumble.  By adding a full size chimney cap as seen on
www.allamericanspecialtyservices.com
home owners can stop the water from creating further damage and at that point any water damage can be repaired
All Prefabricated fireplaces and chimneys should have a chimney cap listed by the manufacturer.  These fireplaces and chimneys differ frim masonry in that they are contructed mostly of metal.  What happens when water is continually in contact with untreated metal? It Rusts!  By stopping water from ever entering the chimney or fireplace with a chimney cap home owners can save thousands of dollars.  If a chimney cap issue is not addressed and water rusts through the firebox the whole system will need to be removed and a fix of a couple hundred dollars will turn into a couple thousand.  Preventative maintnance is best for the longevity of your fireplace and chimney system.
Another purpose of a chimney cap is to prevent animals from entering the system.  In both masonry and prefabricated chimneys and fireplaces with no chimney cap there is no safe solution to stopping the intrusion of animals into your home.  From birds, to raccoons, to snakes, and squirrels all these animals are active chimney critters and will exploit the opportunity to enter a home and reak havok! 
If your fireplace and chimney has no chimney cap it is time to call 904-422-0504 before its too late!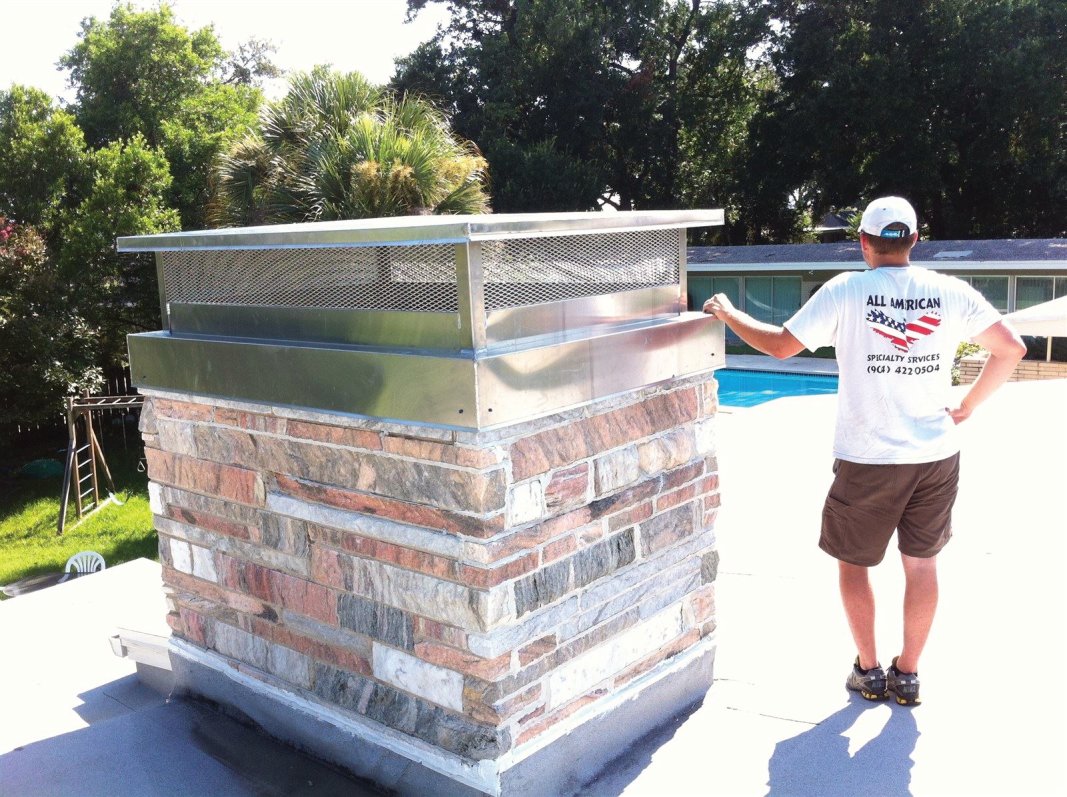 Categories: Chimneys
/