Shopping Cart
Your Cart is Empty
There was an error with PayPal
Click here to try again
Thank you for your business!
You should be receiving an order confirmation from Paypal shortly.
Exit Shopping Cart
All American Specialty Services
In Jacksonville Florida almost all fireplaces and chimneys are of the prefabricated type.  This means that your fireplace is a metal firebox inside of a metal box shell with ambient airspace between the two.  These fireplaces are appliances, not brick and mortar.  They have a manufacturer and a handbook which specifies everything from fuel type to the glass doors required for the fireplace and chimney system.  Many of the manufacturers of these fireplaces predict they will last 25-30 years under normal conditions.  So if your fireplace was manufactured after 1995 it is time to start thinking about it's replacement and what that means to your home.  Many homeowners are taken back at the cost to pull an old prefabricated fireplace and chimney system and replace it with a new one.  The amount of work that goes into this project is more than most homeowners and companies can handle.  The fireplace facing needs to be removed, the whole top has to come off, permits need to be pulled, custom fabrication is needed, the new fireplace and chimney system needs to be installed according to the manufacturers specifications, and a new fireplace facing must be installed to finish the project.  Typically two county inspections must be made during this process. 
 When Jacksonville FL and the surrounding areas need this type of project completed, All American Specialty Services is their one stop shop.  From beginning to end we will be there to complete the install of your new fireplace and chimney.  We will pull the permits, coordinate the inspections, fabricate any custom aluminum chase cover and wind shroud, find the right fireplace and chimney best suited for your home, and we even offer payment options and installments that best fit your budget.  We are proud to have made arrangements with Square Inc. and Celtic Bank to help with installment plans that are simple and easy for qualified customers.  With over 18 years of experience the smartest choice for prefab fireplace and chimney in Jacksonville Florida is
AllAmericanSpecialtyServices.com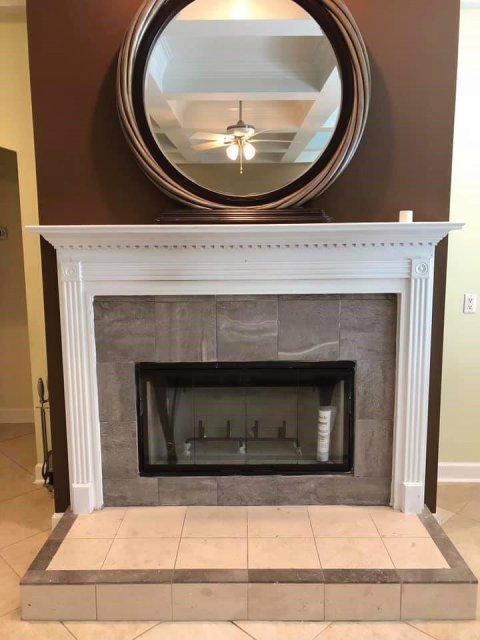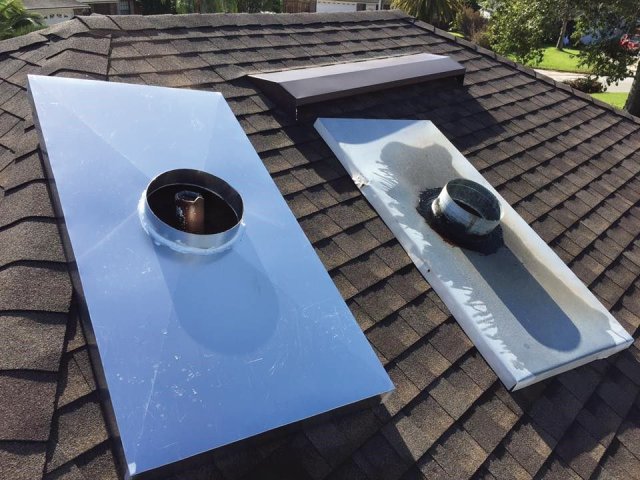 Jacksonville Florida..  A city of bridges. Surrounded by water and covered in sunshine. At times the atmosphere can be seen sucking water directly from the St Johns river and raining it down on Jacksonville Florida and the surrounding areas. In many of these areas the fireplaces and chimneys are in there original form. This means the chimney chase covers and chimney caps in Jacksonville Florida built before 2000 are likely in need of repairs or replacement. 
We take our
fireplaces and chimneys
for granted in
Jacksonville Florida
because they are for our ambiance a few months each year.  Many homeowners overlook the fact that their fireplace is actually a metal appliance and should be inspected and serviced annually as stated by the manufacturer in the owners manual.  Servicing a fireplace and chimney includes a
chimney cleaning
and the best place in
Jacksonville Florida
to schedule anything fireplace or chimney related is
www.allamericanspecialtyservices.com  

Chimney cleaning or chimney sweeping
should occur at least once each burn season. In
Jacksonville Florida
it tends to happen far less. Leaving home sellers and home buyers in a situation which only adds stress to your largest investment choices. Many times a fireplace and chimney issue can kill a deal because when left unchecked water intrusion rusts the entire fireplace and it becomes a fire hazard.
All American Specialty Services
has the experience and ability to accomplish any of your fireplace or chimney needs. Book immediately using our online calendar 24 hours a day 7 days a week.
www.allamericanspecialtyservices.com
Fireplace and chimney maintenance in Jacksonville Florida can many times be overlooked or put off. Doing so can lead not only to thousands of dollars in repairs but can also put your family at risk of a fire !!  Hiding behind the wall your fireplace is set inside can be a multitude of issues that when left unchecked can turn into catastrophic damages. Water penetration is the leading cause of fireplace and chimney damages in Jacksonville FL. Through years of Florida weather mixed with cheap construction Jacksonville FL is in a state of crisis when it comes to leaky or faulty chimneys and fireplaces. Never buy or sell your home without first having the fireplace and chimney inspected by a chimney professional. Doing so can lead to last minute headaches when the fireplace pops up on the home inspectors report. This can be enough to break a deal if the fireplace is so bad it can no longer be used. Preventative maintenance and annual cleaning or inspection are the best ways to ensure your fireplace and chimney have a long life of normal use.
www.allamericanspecialtyservices.com
24 hour online booking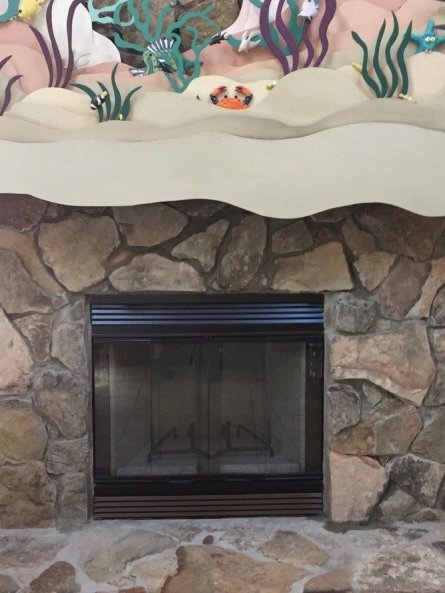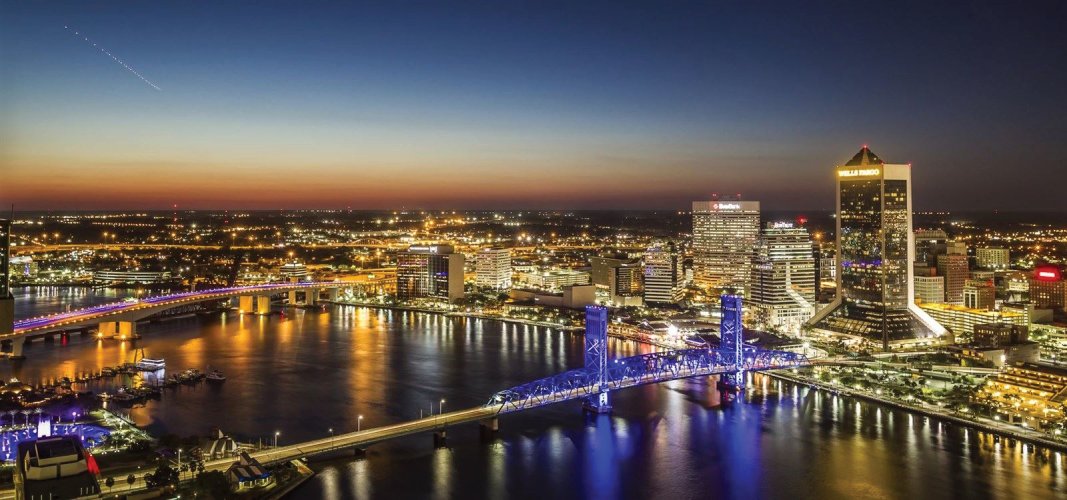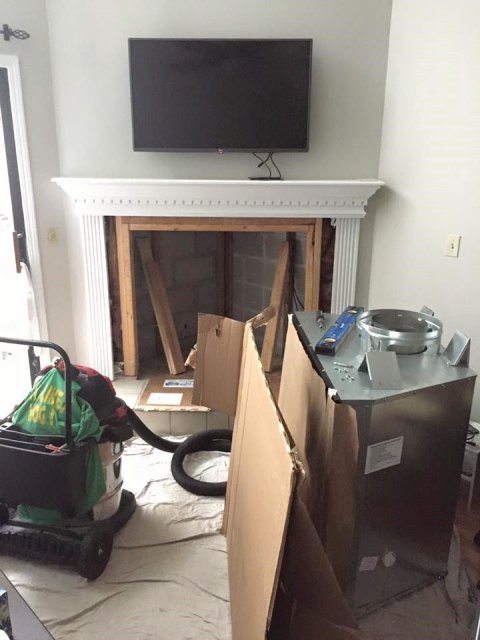 Residents in and around Jacksonville FL are surprised at how many fireplaces and chimneys there are on the First Coast.  They are even more surprised at how many of these fireplaces and chimneys are neglected.  Most of the time All American Specialty Services can make repairs to the existing unit in order to keep it ready for normal use.  However, on occasion the damage has gone too far and a new fireplace must be installed.  There are pictures and explanations to the causes and procedures of this type of repair
here
.  From a level 1 inspection to a complete rip out and install of a new fireplace and chimney sytem in Jacksonville FL All American Specialty Services has the expertise to get the job done right and keep you in the loop every step of the way.  We believe that customers service is as important as every other aspect of business and desire to give each customer a unique and personalized experience when using any fireplace or chimney service.  There are a few ways to book an appointment but the fastest and easiest is to
click here and head straight to our online booking page
.  We provide free quotes for a variety of services and repairs and even have a number of our standard service prices listed while booking so you can see exactly what you are getting into.  Unlike much of our competition we believe in transparency and top notch service.  We love fireplaces and chimneys in Jacksonville FL more than anyone else and desire to keep every home safe while using their most dangerous appliances. 
BOOK NOW!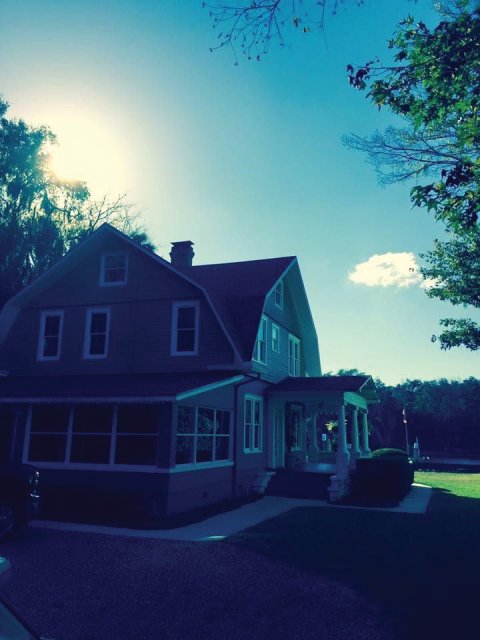 Whether you are buying, selling, or just maintaining your home it is imperative to not overlook the importance of having your
fireplace and chimney
inspected and or serviced by a chimney professional annually.  If you are like most home owners in the
Jacksonville FL
area you have a prefabricated fireplace and chimney system.  Many people are surprised to hear that these systems are actually
UL listed appliances
and have parts that are made just for their make and model fireplace.  It also came with an owners manual.  In that manual is the manufacturers specifications for maintaining the system.  In almost every case the manufacturer recommends an annual
chimney sweep
or
chimney inspection
(at the least).  By not having this required service completed the liability then falls on the homeowner.  At this point if a fire or some other catastrophic event happens your homeowners insurance may claim neglect on the part of the homeowner and fight paying the claim.  In Jacksonville FL homeowners have turned to
All American Specialty Services
for the best in
Chimney Sweeping and Chimney Repairs
. These types of fireplaces are also notorious for damaging water leaks.  Sometimes they aren't even noticed until its too late and the fireplace is completely rusted.  At that point the appliance and all its components must be removed and replaced, costing thousands of dollars.  So do your due diligence as a homeowner and take care of the most dangerous appliance in your home.  Even if you "rarely use it" the system can still have
unseen dangers
and/or be filled with
corrosive creosote
eating away at the metal pipes.  Please help us help you by scheduling your
chimney sweep
through our online appointment book
www.allamericanspecialtyservices.com
or email us at
[email protected]
if you have any questions or would like our free advice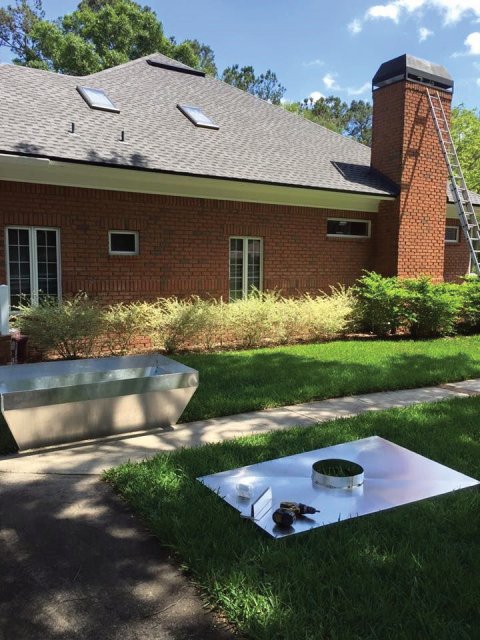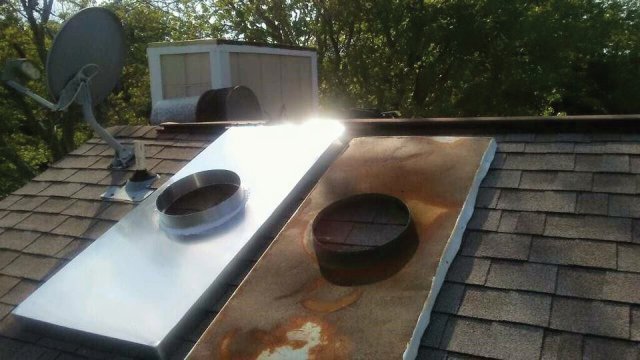 For over 5 years
Jacksonville FL
has turned to All American Specialty Services for all their
fireplace and chimney servicing and repairs
.  Whether it be an inspection before buying or selling a home or a full restoration of a 100 year old fireplace and chimney, All American Specialty Services has the experience to get the job done right.  One particular problem that is plaguing Jacksonville Florida and the surrounding areas is
rusty chase covers
.  Many times homeowners refer to this as the chimney cap, but on a prefabricated fireplace the chimney cap is typically just a round top with a spark arrestor.  The chase cover is essentially the roof for the chimney pipe.  They come in all sizes so each new chase cover must be custom fabricated.  All American Specialty Services performs this service in house and cuts out the middle man.  This makes it possible to offer better products at the best prices. Using heavy gauge welded aluminum the problem is fixed rather than putting a bandage on the issue.  While a chase cover is not the prettiest bill in the world, usually between $400-$700 installed, it is much better than the alternative.  If the chase cover is not replaced water will leak further into the system creating more rust and eventually a hole in the system.  At that point the entire fireplace and chimney must be replaced and that bill can range from $4000-$10,000.  The chase cover no longer sounds so bad when looking at the long term effects of a chimney leak ignored.  Let All American Specialty Services provide a free proposal for a chimney leak or any other chimney repair by scheduling an in home consultation here
www.allamericanspecialtyservices.com
Homeowners living in Jacksonville FL are experiencing an epidemic of chimney leaks.  Due to the age of many homes, the construction material used, and the harsh weather experienced on the First Coast, chimney leaks in Jacksonville FL are running rampant.  All American Specialty Services believes in solving this problem through hard work, superior service, and unmatched product quality.  By having a staff committed to not only customer service, but customer retention, All American Specialty Services will take measurements, build a custom chase pan or chimney cap in house, and install it for the best value anywhere.
With product warranties and workmanship guarantees homeowners rest easy knowing the most dangerous appliances in there home are serviced and repaired by the best chimney leak specialists Jacksonville FL has to offer.
Call: 904-422-0504 Today!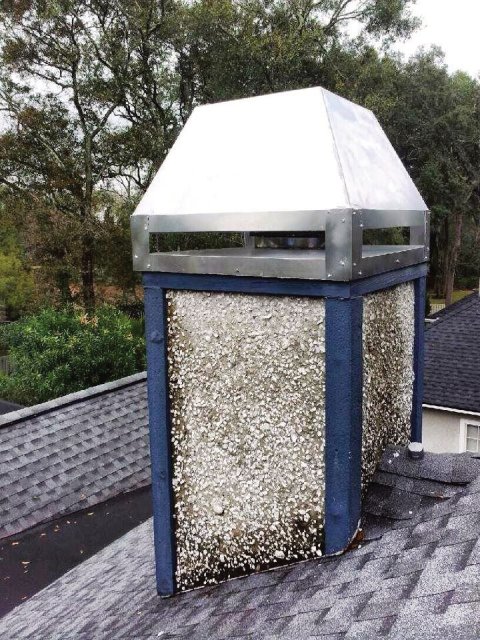 Many home owners in north Florida have fireplaces and chimneys that are actually considered an appliance.  A factory built fireplace or prefabricated fireplace is actually considered an appliance and is UL listed.  The owners manual almost assuredly recommends annual service or inspection of the fireplace and chimney in order to assure proper working condition.  It also likely recommends inspection after a heavy storm or if the chimney cap or chimney chase are hit by a tree, limb, or other object.  In Jacksonville FL the Chimney Sweep home owners and management companies turn too is All American Specialty Services. Because of the belief that no fireplace and chimney should be neglected and every home owner and management professional should be well versed in the fireplaces in their homes, All American Specialty Services always provides the best education and information to its customers.  Along with providing the most intensive and thorough chimney sweep in Jacksonville FL and the surrounding areas.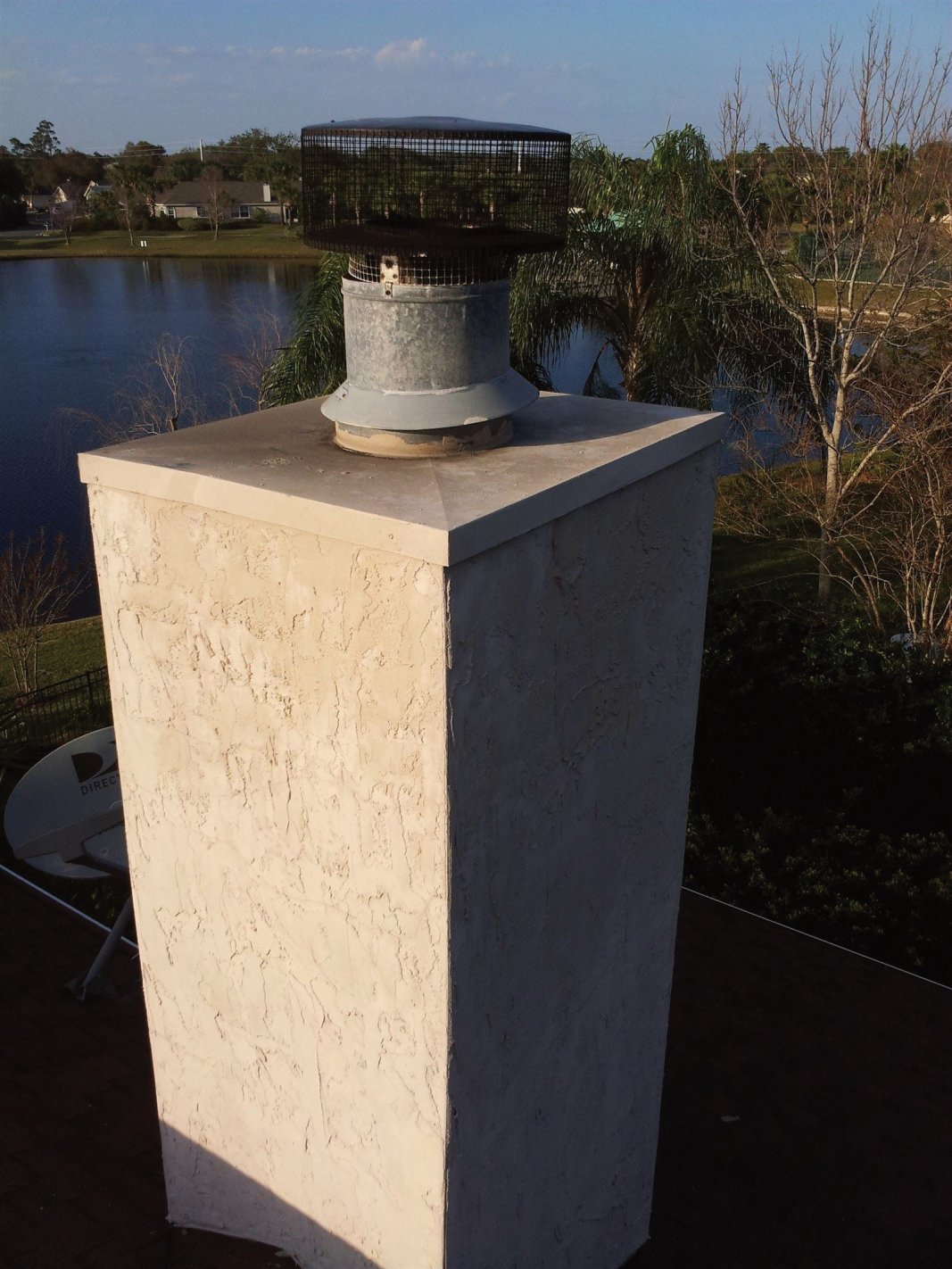 If the top portion of your fireplace and chimney looks like this picture than it is a prefabricated or factory built chimney.  Only the top round portion is the chimney cap.  The round visible pipe is the outer chimney pipe.  The storm collar is at the lower portion of the pipe and stops water from entering between the pipe and the chase pan.  The flat piece of metal where the pipe enters the chase is most often referred to as a chase pan or chase cover.  It blocks water from entering the hollow chase down to the roof.  If the chase cover becomes rusty it should be replaced immediately in order to stop more costly damage to the system.
Are you the type of person who loves their home and values it's longevity? Having a fireplace increases the value of your home, lowers your heating bill, and creates lasting memories. Water leaks are the biggest threat to this part of your home. Living in Jacksonville FL is beautiful but the weather can take its toll on every aspect of our lives. When the rain starts it at times never seams to stop. This can reek havok on your home. If the areas in or around your fireplace start to leak a manageable fix can quickly turn into a catastrophe. A chimney leak in Jacksonville FL is often the result of a rusty chase pan. This chase pan is the only thing stopping water from entering your home. Even a tiny pinhole can be detrimental to your entire fireplace system. If the water intrusion is not stopped it will find its way to your firebox and rust a hole in it too. At that point a prefabricated fireplace is deemed unusable and must be completely replaced. So if you have a chimney leak in Jacksonville FLand would like more information and pictures of that process click the chimneys tab at www.allamericanspecialtyservices.com or call 904-422-0504 for the best service at the fairest prices in the industry
/