Shopping Cart
Your Cart is Empty
There was an error with PayPal
Click here to try again
Thank you for your business!
You should be receiving an order confirmation from Paypal shortly.
Exit Shopping Cart
All American Specialty Services
Water leaks in and around chimneys can be hard to diagnose unless you understand how your fireplace and chimney are constructed.  In Jacksonville FL homeowners turn to All American Specialty Services for the best diagnosis and repair service at the fairest prices. Call 904-422-0504 or visit
www.allamericanspecialtyservices.com
 for more information.  In many cases a water leak can be determined just by the location of where you see the water.  If the water is at the ceiling inside the room or on the sheet rock or wall, it is likely the leak is at the flashing.  If you see the water inside the fireplace or firebox, it is most likely coming straight down he chimney due to a faulty or missing chimney cap or due to blowing rain.  If you can hear dripping on top of the fireplace or at the ceiling but cannot see any other signs of water, it is likely due to a faulty chase pan.  In any of these cases other factors could be at play and they are all extremely important issues that should be resolved as soon as possible.  A small water leak can quickly turn into a major repair if it is not fixed in a timely manner.  All American Specialty Services believes in giving this advice to you because we care about your home and family, we believe in offering service beyond what you expect, and we believe in offering the fairest prices if you find that any water leak in a chimney in or around Jacksonville FL is too much for you to handle.  Please visit our website and see pictures of work we have completed and read more about us and what we believe.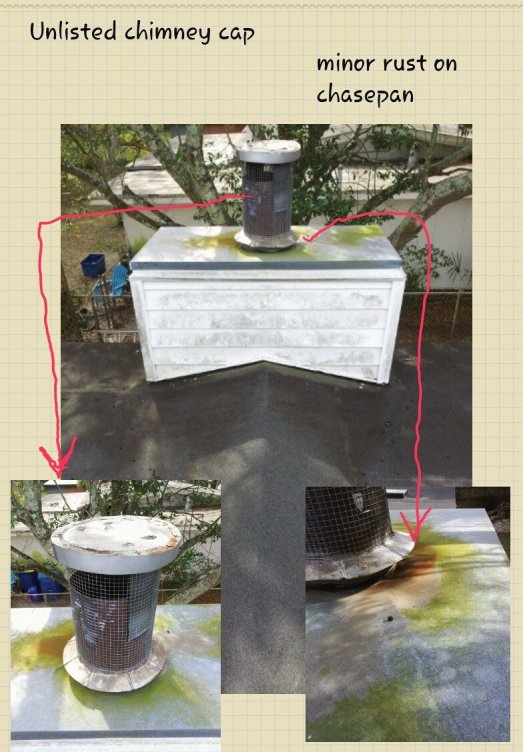 In north Florida it can come as a shock how many homes actually have a fireplace. But the ambiance and added value it adds to any property is well worth maintaining. All too often fireplace and chimney systems in the Jacksonville, Fleming island, Orange Park, Middleburg, Ponte Vedra, St Augustine, and other surrounding areas are over looked as an appliance that requires regular maintenance. Whether a fireplace is used once a year or a hundred times they are all subject to the same weather elements and the exterior portions including the chase, crown, flashing, chimney cap, chase pan, are all in need of regular inspection. There are literally thousands of chase pans, aka chase cover or chimney cover, in need of replacement. To read more about the extreme importance of this part of your fireplace and chimney system go to www.allamericanspecialtyservices.com click on the chimneys page and scroll down for an entire section dedicated to chase pans in Jacksonville FL. The interior components of a fireplace and chimney system are just as important and also require an annual inspection. Creosote build up is not only a fire hazard but it is also acidic. Yes! It will eat your metal fireplace from the inside! This means that without regular preventative maintenance you may find your home with an unsafe fireplace not only lowering the value of your home but putting your family and prized possessions at risk! For more information or to schedule an inspection, chimney sweep, or chimney repair call 904-422-0504 and have the best value fireplace and chimney professionals take care of your home and family.
Sometimes when living in Florida it is easy to overlook the importance of chimney cleaning. When it comes to this important safety precaution you need a company that you can rely on, and that believes in a higher degree of service than the competition. In Jacksonville FL that company is All American Specialty Services 904-422-0504. With over a decade of experience and an impeccable customer service record this is a company that holds itself and everyone in its organization to a higher standard than you are accustom too. We believe that a chimney cleaning is not only a chimney cleaning, but a very important fire prevention measure. It will not only increase the efficiency of your fireplace and chimney system, but will also dramatically decrease the risk of a chimney fire. It can also identify other issues that may arise from normal use or weathering of the system. For more information on the very best chimney cleaning company in Jacksonville FL and the surrounding areas please visit www.allamericanspecialtyservices.com and see work done by us, for our customers. Not just generic pictures placed by some out of touch service company that markets well but provides terrible customer service. We appreciate the opportunity to exceed your expectations!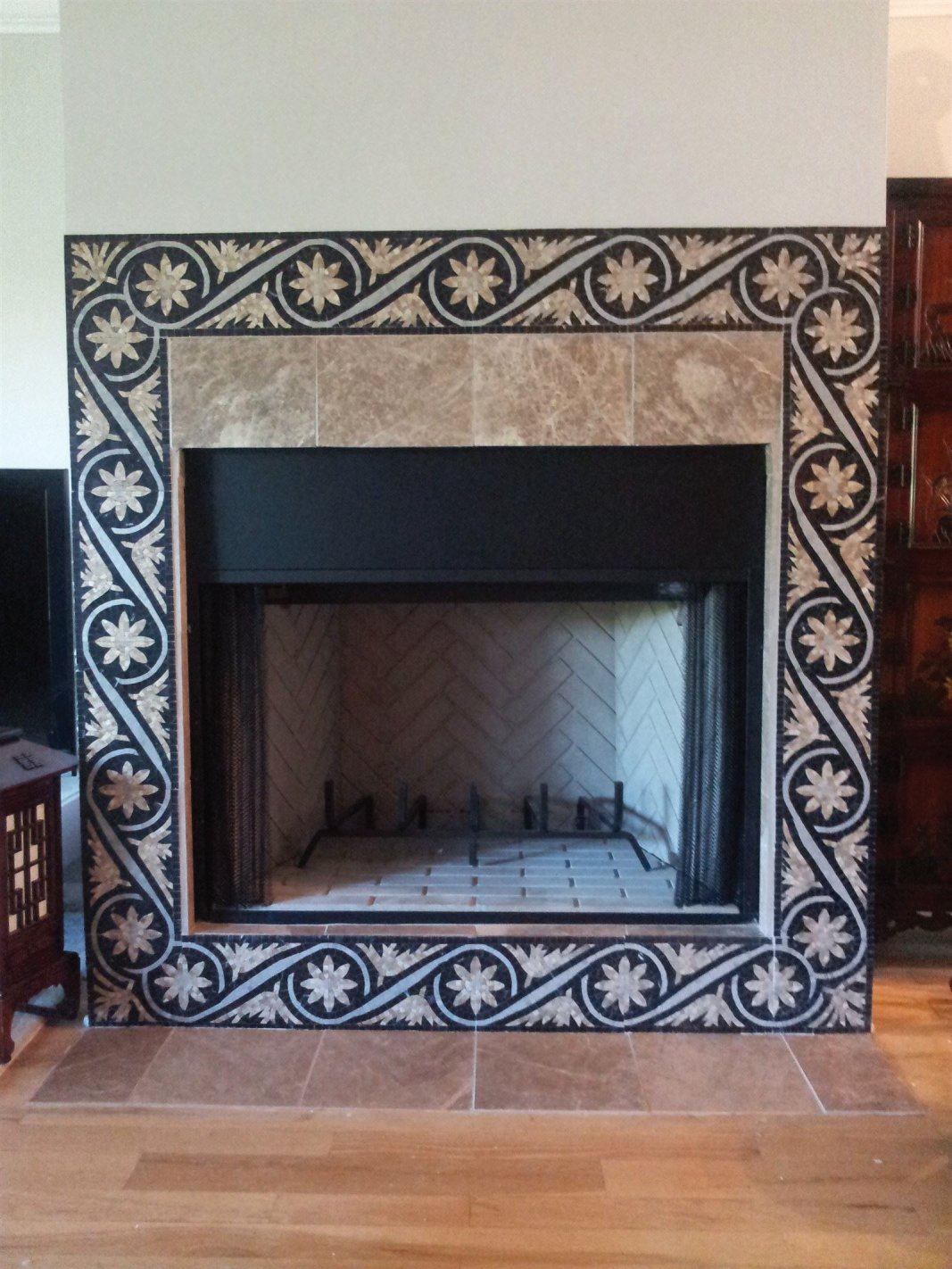 We are a service company that believes their is no substitute for hard work, customer service, and doing things right. Our service professionals believe in always going above and beyond the call of duty to provide Jacksonville FL the most up to date and the very best options available in regards to their fireplace and chimney repairs and service. In Jacksonville FL many homeowners rely on the professionals at All American Specialty Services LLC for their fireplace and chimney repairs because of these reasons. From a simple mortar repair, or a chimney cap replacement, to an entire fireplace and chimney removal and replacement. No job is too big or too small for the All Americans that are sent to diagnose and solve any problems with fireplaces and chimneys in Jacksonville FL and the surrounding areas. In order to better serve you please look over our website at www.allamericanspecialtyservices.com and then call to schedule an appointment at 904-422-0504. We look forward to exceeding your expectations!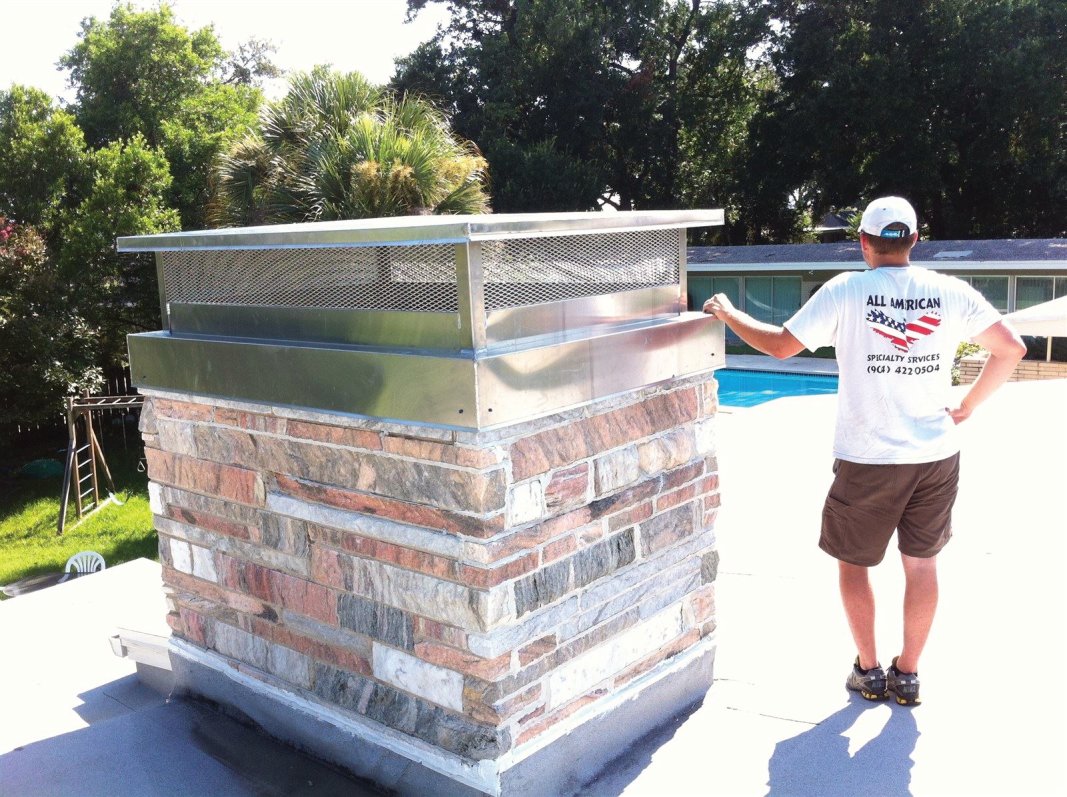 Some people are surprised at the number of fireplaces and chimneys in Jacksonville FL.  Thousands of these fireplaces and chimneys either have a damaged or rusted chimney cap, or even worse no chimney cap at all!  Chimney caps serve more than one purpose.  One of the most important is that they stop the what sometimes seems to be the never ending rain in Jacksonville FL from entering into the chimney and fireplace.  In both prefabricated chimneys and masonry chimneys water is a source of damage that cannot be overlooked. 
With a masonry chimney and fireplace with no chimney cap water will continually soak the clay flue tiles and gather on the smoke shelf.  Once it has settled on the smoke shelf it will seep into the backwall of the fireplace causing irreversable damage.  The fire bricks will eventually become brittle and the wall will begin to crumble.  By adding a full size chimney cap as seen on
www.allamericanspecialtyservices.com
home owners can stop the water from creating further damage and at that point any water damage can be repaired
All Prefabricated fireplaces and chimneys should have a chimney cap listed by the manufacturer.  These fireplaces and chimneys differ frim masonry in that they are contructed mostly of metal.  What happens when water is continually in contact with untreated metal? It Rusts!  By stopping water from ever entering the chimney or fireplace with a chimney cap home owners can save thousands of dollars.  If a chimney cap issue is not addressed and water rusts through the firebox the whole system will need to be removed and a fix of a couple hundred dollars will turn into a couple thousand.  Preventative maintnance is best for the longevity of your fireplace and chimney system.
Another purpose of a chimney cap is to prevent animals from entering the system.  In both masonry and prefabricated chimneys and fireplaces with no chimney cap there is no safe solution to stopping the intrusion of animals into your home.  From birds, to raccoons, to snakes, and squirrels all these animals are active chimney critters and will exploit the opportunity to enter a home and reak havok! 
If your fireplace and chimney has no chimney cap it is time to call 904-422-0504 before its too late!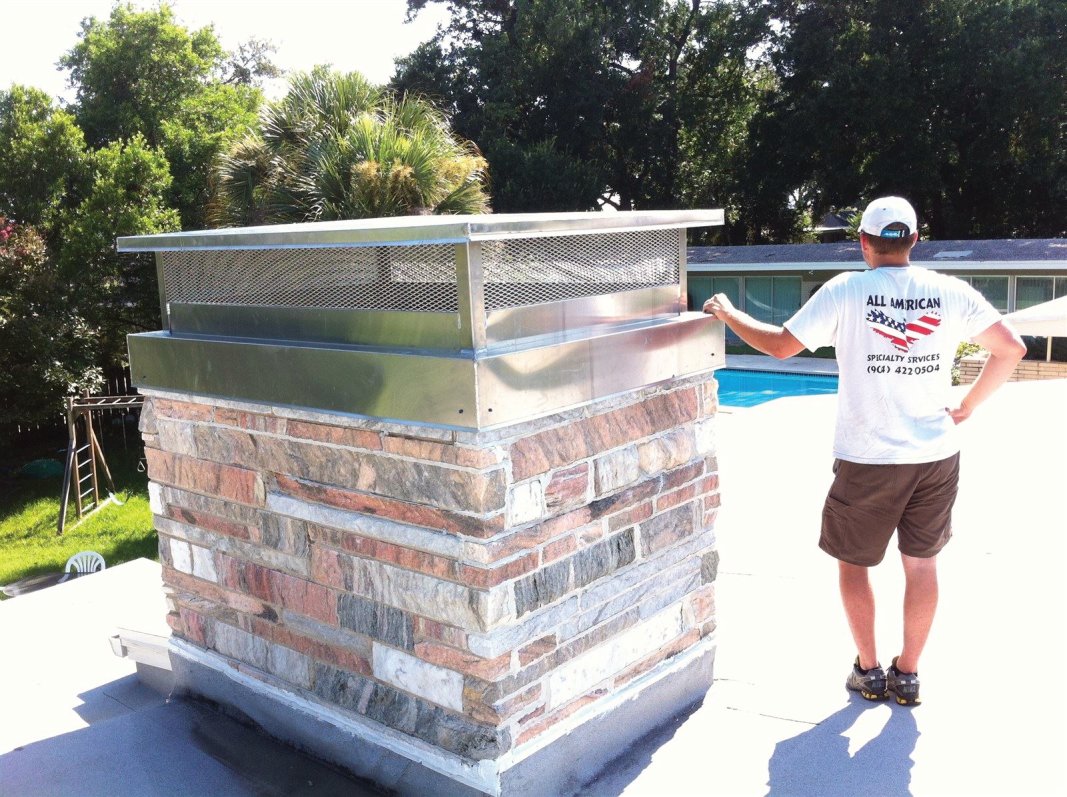 Once upon time there was a fireplace and chimney in Jacksonville FL.  It was so proud to be put into a home for a family to enjoy for years to come.  After years and years of enjoyment the fireplace developed a cough so the homeowner called the professionals at All American Specialty Services to diagnose and solve the problem.  All American Specialty Services sent a chimney sweep to help the sick chimney.  The chimney sweep showed up on time, was knowledgeable, and courteous.  After checking the fireplace inside the chimney sweep climbed on the roof and found that the chimney had a rusty chase pan.  The professional chimney sweep knew to inform the homeowner right away as to the series of problems that would plague the fireplace and chimney.  After providing a chimney sweep, chase pan, and chimney cap repair, the fireplace was back in tip top shape and ready for many more years of enjoyment!
From a general chimney sweep to extensive chimney repair.  Jacksonville FL can trust All American Specialty Services to exceed your expectations.  If you know the exact chimney repair needed or you are in search of a professional opinion, we have the service technitions with the knowledge and capabilities to solve all your chimney repairs. 
If your prefabricated fireplace is leaking it is a sign that your chase pan has rusted. This is a very important chimney repair in Jacksonville FL!  If the chase pan is not replaced the fireplace will rust a hole and then then small chimney repair becomes a big chimney repair. 
 On a masonry fireplace and chimney, a crown of mortar is the only thing stopping water from dripping down to your smoke chamber.  Installing a full size custom chimney cap is the best way to solve this chimney repair.  Please visit our website for more information and pictures! 904-422-0504 in Jacksonville FL
When Jacksonville FL needs a professional chimney sweep they can count on All American Specialty Services to provide fast, knowledgeable, and -trustworthy service.   It is important to have your fireplace and chimney inspected and/or serviced by a chimney sweep annually.  Especially after heavy storms, being hit by debris, after a chimney fire, or any other problems occur.  Through a variety of inspection techniques, a professional chimney sweep will be able to diagnose any concerns of the home or business owner.  At that time the chimney sweep will be able to explain any services that may be needed in order to keep the fireplace and chimney system in tip top shape.  All American Specialty Services has the professional services to exceed the expectations of home and business owners when Jacksonville FL needs a chimney sweep.  904-422-0504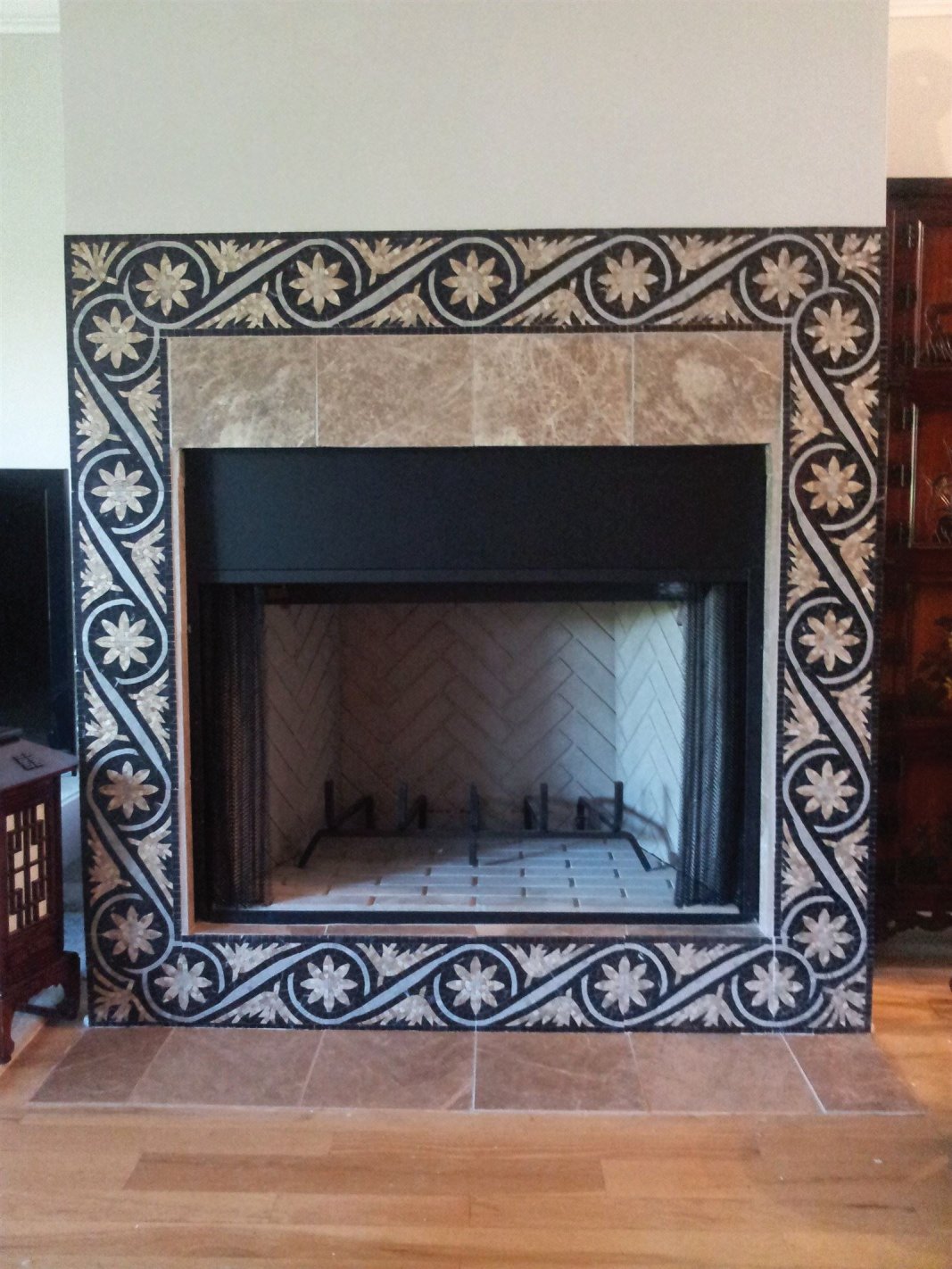 As I drive around the biggest city in the United States, I can't help but notice all the rusty chase pans!  A chase pan covers the top of a prefabricated fireplace and chimney.  Its purpose is to keep water out of the hollow chase that the chimney is housed inside.  Once this pan rusts to the point that water penetrates there is nothing stopping the water from leaking down into or on top of the firebox.  If this problem is not addressed quickly the firebox will rust through and the entire fireplace and chimney system will need to be replaced.  So a $300-$600 for a typical chase pan repair, becomes a repair costing well into the thousands of dollars!  I understand  that down here in Jacksonville Florida our burning season is not very long but our rain and humidity season is year round!  This speeds the rusting process and makes it even more important to replace your chase pan once it begins to rust.  All American Specialty Services can fix your chase pan quickly and at the best price around!
/