Shopping Cart
Your Cart is Empty
There was an error with PayPal
Click here to try again
Thank you for your business!
You should be receiving an order confirmation from Paypal shortly.
Exit Shopping Cart
All American Specialty Services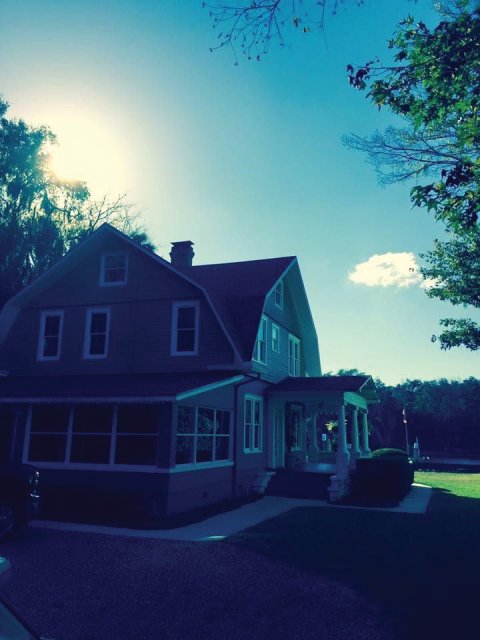 Whether you are buying, selling, or just maintaining your home it is imperative to not overlook the importance of having your
fireplace and chimney
inspected and or serviced by a chimney professional annually.  If you are like most home owners in the
Jacksonville FL
area you have a prefabricated fireplace and chimney system.  Many people are surprised to hear that these systems are actually
UL listed appliances
and have parts that are made just for their make and model fireplace.  It also came with an owners manual.  In that manual is the manufacturers specifications for maintaining the system.  In almost every case the manufacturer recommends an annual
chimney sweep
or
chimney inspection
(at the least).  By not having this required service completed the liability then falls on the homeowner.  At this point if a fire or some other catastrophic event happens your homeowners insurance may claim neglect on the part of the homeowner and fight paying the claim.  In Jacksonville FL homeowners have turned to
All American Specialty Services
for the best in
Chimney Sweeping and Chimney Repairs
. These types of fireplaces are also notorious for damaging water leaks.  Sometimes they aren't even noticed until its too late and the fireplace is completely rusted.  At that point the appliance and all its components must be removed and replaced, costing thousands of dollars.  So do your due diligence as a homeowner and take care of the most dangerous appliance in your home.  Even if you "rarely use it" the system can still have
unseen dangers
and/or be filled with
corrosive creosote
eating away at the metal pipes.  Please help us help you by scheduling your
chimney sweep
through our online appointment book
www.allamericanspecialtyservices.com
or email us at
[email protected]
if you have any questions or would like our free advice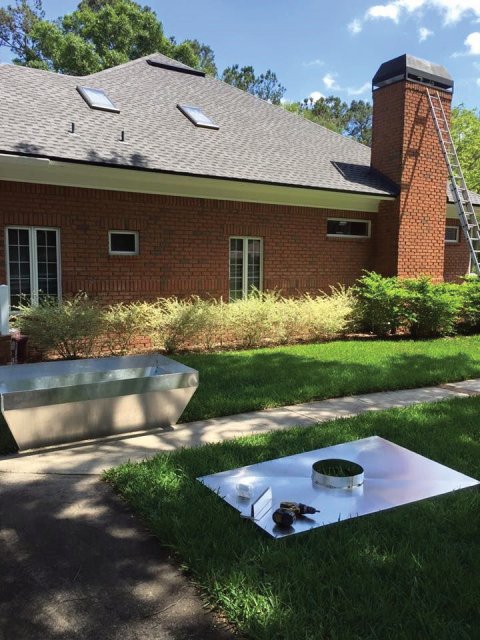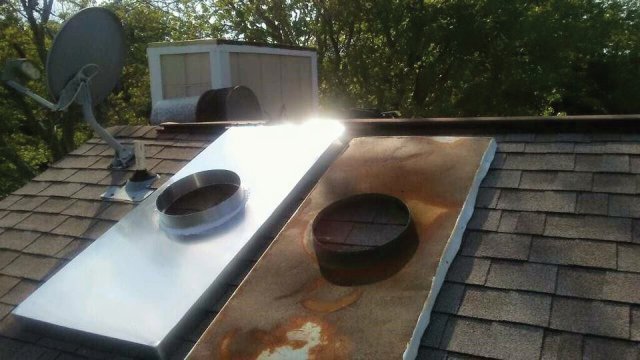 For over 5 years
Jacksonville FL
has turned to All American Specialty Services for all their
fireplace and chimney servicing and repairs
.  Whether it be an inspection before buying or selling a home or a full restoration of a 100 year old fireplace and chimney, All American Specialty Services has the experience to get the job done right.  One particular problem that is plaguing Jacksonville Florida and the surrounding areas is
rusty chase covers
.  Many times homeowners refer to this as the chimney cap, but on a prefabricated fireplace the chimney cap is typically just a round top with a spark arrestor.  The chase cover is essentially the roof for the chimney pipe.  They come in all sizes so each new chase cover must be custom fabricated.  All American Specialty Services performs this service in house and cuts out the middle man.  This makes it possible to offer better products at the best prices. Using heavy gauge welded aluminum the problem is fixed rather than putting a bandage on the issue.  While a chase cover is not the prettiest bill in the world, usually between $400-$700 installed, it is much better than the alternative.  If the chase cover is not replaced water will leak further into the system creating more rust and eventually a hole in the system.  At that point the entire fireplace and chimney must be replaced and that bill can range from $4000-$10,000.  The chase cover no longer sounds so bad when looking at the long term effects of a chimney leak ignored.  Let All American Specialty Services provide a free proposal for a chimney leak or any other chimney repair by scheduling an in home consultation here
www.allamericanspecialtyservices.com
It is in our core beliefs at All American Specialty Services that service companies should go above and beyond the call of duty.  I speak with too many customers who have been dissatisfied and/or taken advantage of by other service companies in the past.  At All American Specialty Services we believe in making appointments for a set time and keeping them.  We believe that if a service company is not going to be on time they should call and let the customer know an estimated time of arrival.  While sitting in a customers home just last week I was absolutely shocked at the story he told me about another chimney service company in Jacksonville.  The company was called to provide service to his chimney and fireplace.  The call was answered by an answering service not even located in Jacksonville FL.  They then sent out a technition who showed up without the proper tools to complete the service and he proceeded to take a look around.  Upon completing his inspection he lit a fire in the fireplace and sprinkled some "Cre Away" on the fire.  The technition must have thought it was magic fairy dust and would make all the flammable creosote in the customers fireplace disappear.  HE DIDN'T EVEN SWEEP THE CHIMNEY!  He then gave the customer a bill for $150 and reluctantly gave him the bottle of magic fairy dust,... I mean "Cre Away".  When I showed up there was at least two inches of creosote build up in the fireplace and chimney!  Its like plaque clogging your arteries but instead of a heart attack you burn down your home!  Do not fall victim to unprofessional, scandalous, and money hungry service companies like these. Call All American Specialty Services at 904-422-0504 and receive exceptional service at fair pricing.  We don't believe in getting rich by ripping off a few customers.  We believe in providing professional service at prices that are affordable and doing this for thousands of customers.  Our customers know they  can trust us to exceed their expectations and thats why they call us back and refer us to their friends and families.
Thanks for taking the time to check out our site!  We look forward to exceeding your expectations!
/